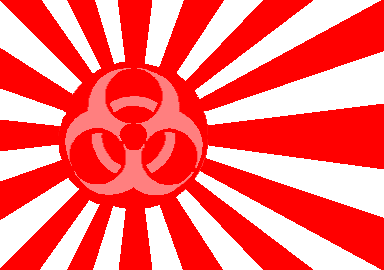 HURRICANES & TYPHOONS

Could a hurricane track propel a boat toward England as happened to Connor O'Kane's Second Chance? Check out these storm tracks (graphic is 122K)
---
What is a hurricane, typhoon, or tropical cyclone? The terms "hurricane" and "typhoon" are regionally specific names for a strong "tropical cyclone". A tropical cyclone is the generic term for a non-frontal synoptic scale low-pressure system over tropical or sub- tropical waters with organized convection (i.e. thunderstorm activity) and definite cyclonic surface wind circulation (Holland 1993).
---
Welcome to WeatherNet's Tropical Weather page! This page provides the most comprehensive access to hurricane-related products on the Net -- National Hurricane Center advisories, recon reports, local National Weather Service statements, tracking maps, buoy data, radar, satellite photos and much more. Trust WeatherNet to keep you informed on the progress of tropical storms this season!
---
Hurricanes are cyclones over water while tornadoes are cyclones over land. In the Pacific hurricanes are known as typhoons. By international agreement, tropical cyclone is the general term for all cyclonic circulations originating over tropical waters. The name, hurricane, is from the Carib god, Huarakan.
---
The 53rd Weather Reconnaissance Squadron, known as the Hurricane Hunters of the Air Force Reserve, is a one-of-a-kind organization--the only Department of Defense unit performing aerial surveillance of tropical storms and hurricanes in the Atlantic Ocean, Caribbean Sea, Gulf of Mexico and the Central Pacific Ocean on a routine basis. The unit's ten Lockheed WC-130 aircraft and crews are an integral part of the 403rd Wing, based at Keesler Air Force Base in Biloxi, Mississippi.
---
This page contains images of Atlantic Tropical Storm and Hurricane tracks. For more information please see the book "Tropical Cyclones of the North Atlantic Ocean 1871-1992", published by the Department of Commerce and the National Oceanographic and Atmospheric Administration.
---
---
About 25 typhoons are born in the southern sea far from or near Japan from summer to autumn and about 5 of them pass across and draw near Japan in a normal year. These typhoons give Japan not only the needed rain but also the heavy rain which causes sediment disasters and floods and the gale which damages houses and agricultural products and forest resources. There were many damages in various parts of Japan by the typhoon No. 19 in 1991. As the peak gust records in various meteorological observatory was renewed, many damages were caused by gales. Especially, damages to the forests in northern part of Kyushu and western part of Chugoku were very severe, and salt wind damages were added in Chugoku. The relationships between morphology and gale and salt wind damages are reported, the changes of the damaged forests near Tokuyama Experimental Forest are investigated.
---
The typhoon is know as one of the tropical cyclones whose intensity exceeds a certain limit (wind speed more than 17.2m/s). The total number of typhoon generations in a year is estimated to be around 29, and about 4, on an of buildings and loss of equipment and property, due to strong winds, heavy and water actions such as storm surges or high waves. The typhoon is one of the severe weather systems bringing a huge amount of damage and loss of human life to our country. One of the main purposes of the Typhoon Research Department is to make clear the mechanism of generation and development of typhoon from the physical and dynamical point of view. Research for this end is going on both by computer simulation and data analyses.
---
The 1995 hurricane season was the second most active season in recorded history. During 1995, 12 named cyclones formed in the Atlantic before the end of August, and by the end of the season 19 tropical cyclones had received names. 11 out of these 19 reached hurricane strength. The typhoon season in the Pacific was fairly typical, with 25 tropical cyclones becoming tropical storms, and then 12 of those reaching typhoon strength. Typhoons and hurricanes can do great damage to vulnerable coasts and islands around the world. These severe storms can have winds that extend inland for hundreds of miles.

IdeaWorx
462 West Napa Street, Suite 201, Sonoma, CA 95476
(707) 939-6655 Fax: (707) 940-4146
Email: lperdue@ideaworx.com
---
Copyright 1994-2004 Lewis Perdue, All Rights Reserved