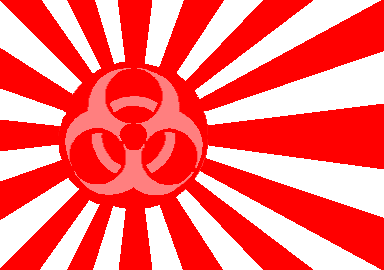 GLOBAL POSITIONING SATELLITES


Trimble is the leading designer and manufacturer of GPS equipment in MARINE NAVIGATION , marine survey systems and communications systems. With over 600 worldwide authorized dealers Trimble provides superior customer service and support. n 1984, Trimble gave mariners their first commercial GPS receiver. Since then it's continued to produce the most innovative products in marine navigation, marine survey systems and communications systems. Trimble navigation products range from handheld receivers to fully integrated DGPS/charting systems. Sperry Marine has selected Trimble as the preferred provider of GPS receivers. Sperry, which provides precise positioning information for commercial ship navigation, uses the Trimble NT200 and NT200D as part of their integrated navigation systems.

Trimble was awarded the U.S. Coast Guard contract to provide 326 custom NT200's, for use in the USCG's Aids to Navigation (ATON) vessels. The vessels are being used to place and maintain more than 50,000 buoys, day markers and lights throughout the U.S. coastal waters and inland navigable rivers.

The NavGraphicXL is a complete marine navigation system that includes the largest graphic display of any GPS-based marine navigation system on the market. The system, which is comprised of four easy-to-install modules, includes a ruggedized CD-ROM reader for reading digitized versions of NOAA charts. Using these charts, mariners can view real-time vessel position relative to depth contours, landmarks, hazards and buoys. Other system components include a slim, sophisticated navigation computer and a differential-ready, 6-channel GPS sensor. Mariners can use differential corrections for precision navigation with the help of the Trimble's NavBeaconXL or other differential beacon receiver. Back-lit LCD 9.5 inch display provides wide viewing angles and exceptional contrast. Three NMEA-0183 ports provide links to other navigation devices including radars, autopilots, fish finders and depth sounders.
---
Navstar GPS Internet Connections
---
Trimble GPS is at work all over the world, solving some of humankind's most vexing problems - from surveying roads to improving the efficiency of cellular paging networks, from instantaneously dispatching emergency vehicles to mapping the damage from earthquakes, from navigating the featureless China desert to recording and synchronizing financial transactions around the world. Trimble is a leading solutions provider in each of the areas in which we do business.
---
A tutorial in the basic principles behind GPS technology
In this section we'll answer the questions: Why was GPS developed? What is GPS? How does GPS work? How does Differential GPS work? How is GPS being put to work?
---
---

IdeaWorx
462 West Napa Street, Suite 201, Sonoma, CA 95476
(707) 939-6655 Fax: (707) 940-4146
Email: lperdue@ideaworx.com
---
Copyright 1994-2004 Lewis Perdue, All Rights Reserved