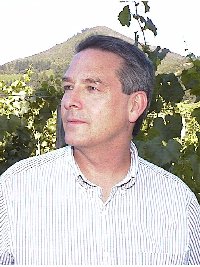 Biography
Lewis Perdue
Lewis Perdue is the author of 20 published books including 12 novels which have collectively sold more than 2.5 million copies. He is a fifth generation native of the Mississippi Delta which has been described as "the most Southern place on Earth." He was born in Greenwood into a "Planter" family which owned the Saint's Rest and Mossy Island plantations.
Expelled from Ole Miss in the 1960s for leading a march, Perdue, ironically, is the great-grandson of J.Z. George, a former U.S. Senator, former chief justice of the Mississippi Supreme Court and the creator of Jim Crow segregation (As the author of the Mississippi constitution, George embodied in it, for the first time, a literacy test and the poll tax.
Haunted and disgusted by his legacy of racism, Perdue rejected his family, heritage and culture and left Mississippi to find work as a common laborer in Rust Belt factories of New York state--the belly of a Yankee beast he had been taught to despise. Pulling CRTs from a gas furnace hot enough to melt the glass gave Perdue time to reflect on his past ("I was sick of having dead men run my life") and his future ("If my great, great grandfather could divide men and women by ethnicity, perhaps I could contribute to bringing them together again.").
Lewis received his B.S. degree with distinction from Cornell University in 1972 where he studied biophysics and communications. He put himself through college working as a full-time reporter for local Gannett newspapers, the Ithaca Journal and Elmira Star-Gazette. Lew left the field of science as a career after realizing that enjoyed writing more than the practice of hard science.
Since then, he has taught journalism and writing (UCLA, Cornell University), founded a wine company and the top wine trade publication company for North America, a top aide to a U.S. Senator Thad Cochran and Mississippi governor Bill Waller and worked as a Washington (D.C.) newspaper correspondent covering the White House and Congress (Ottaway/Dow-Jones, States News Service). He's also been a columnist for the Wall Street Journal Online, CBS Marketwatch and TheStreet.Com and writes book reviews for Barron's.
In 1984, when UCLA abolished its journalism department, Lew put his science and technology background to work and entered the high-tech world of business. Over the next eight years, he worked as a consultant to such companies as Hewlett-Packard, NEC and Fujitsu and founded or helped start four technology star-ups. He recently retired from his position as Chief Technology Officer of Pocketpass in order to devote full-time to his writing.
Prior to entering the technology field he was an investigative journalist who helped break the Koreagate scandal that sent several well-deserving federal officials to federal prison. His work in trying to trace art looted by the Nazis resulted in threats to his life and, ultimately, his novel, Daughter of God.
He lives in Sonoma, California with his wife Megan, son William and daughter Katherine. Lewis Perdue, 462 W. Napa St., Suite 201, , Sonoma, CA 95476
Phone: 707-939-6655, fax: 707-940-4146
Email: lperdue@ideaworx.com

IdeaWorx
462 West Napa Street, Suite 201, Sonoma, CA 95476
(707) 939-6655 Fax: (707) 940-4146
Email: lperdue@ideaworx.com
---
Copyright 1994-2004 Lewis Perdue, All Rights Reserved